IncomeSafetyNet.com Social Media Campaign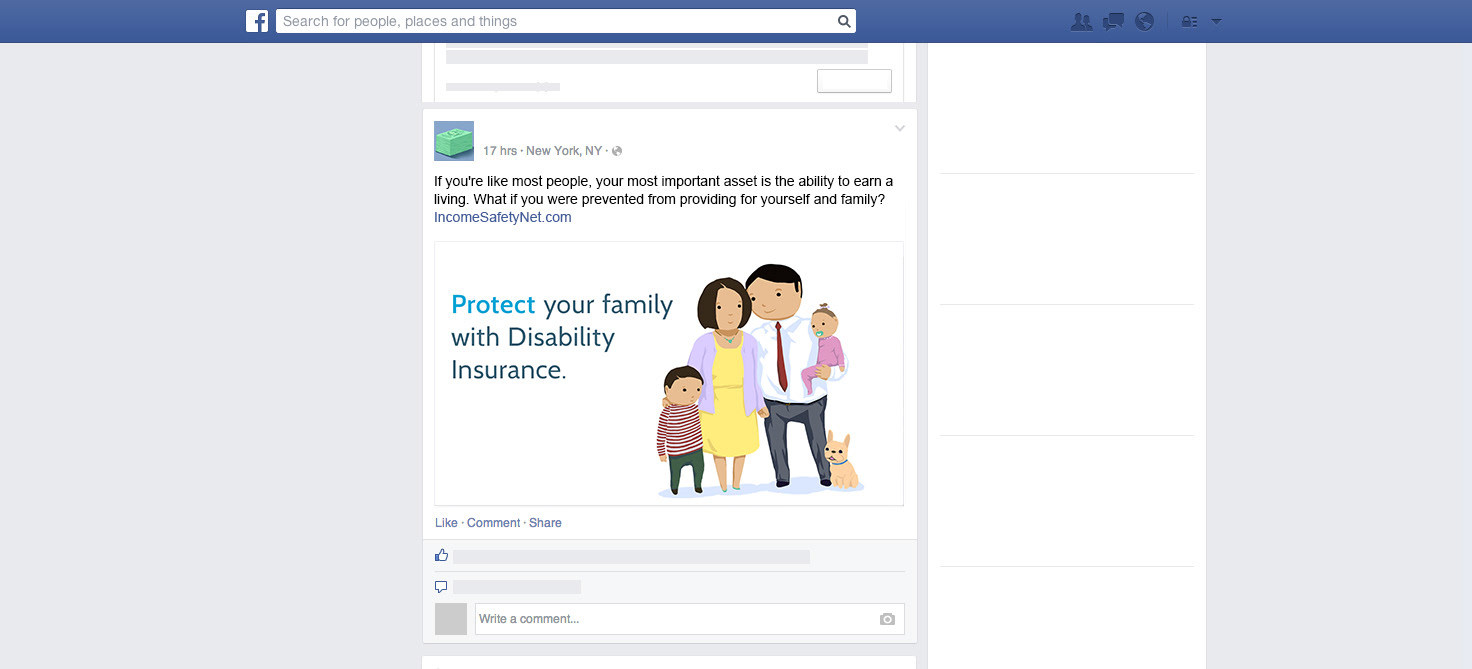 Running in tangent with a website that we built for Barnum, we also designed social media posts that could show up in a user's newsfeed, raising awareness about the importance of what our the client could offer. I created illustrations to carry the message of each post, that would keep consistent with the look and feel that I created for the website.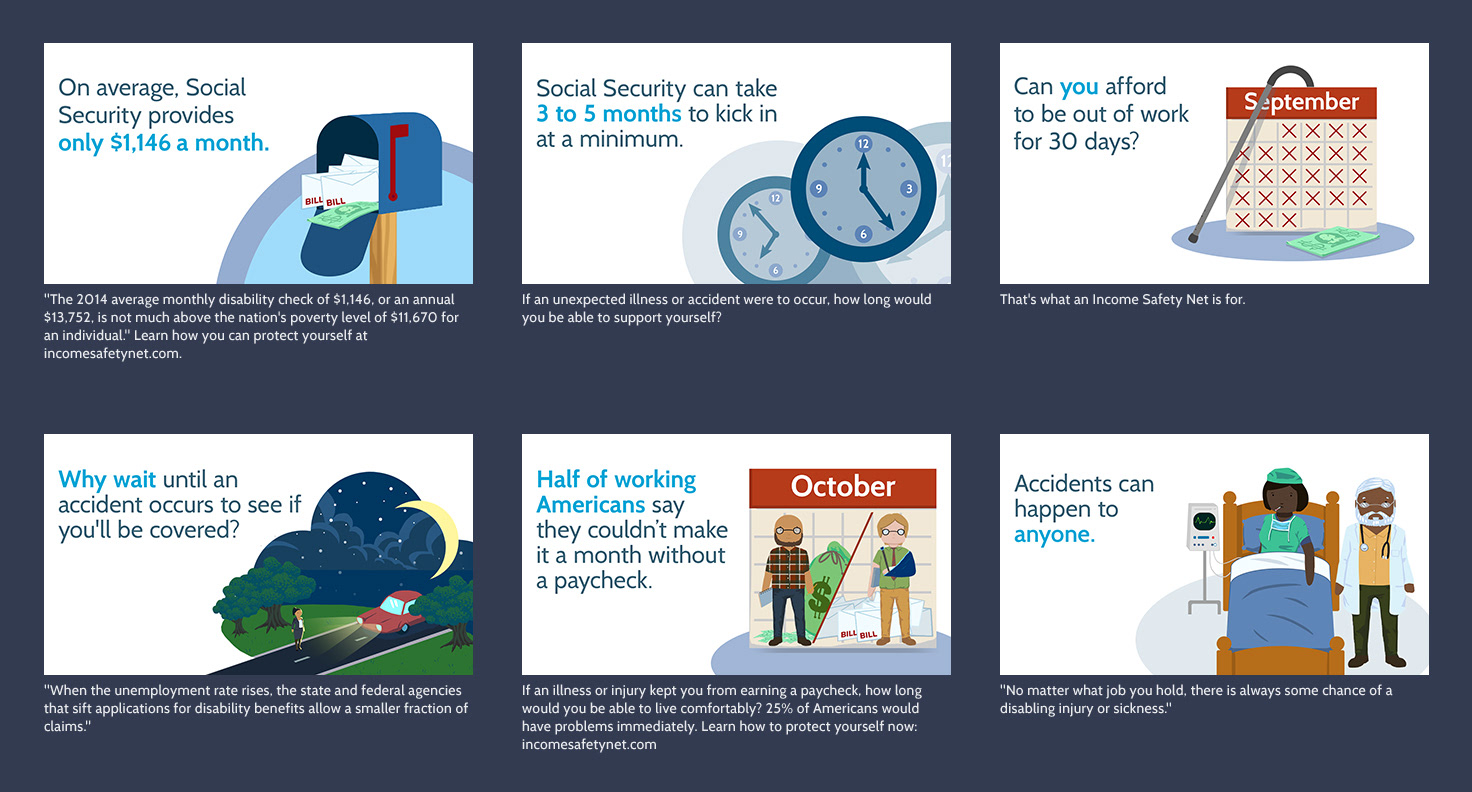 Special Thanks to Jesse McLean for creative direction, Melissa Mills for social strategy, and Tara Lewis for project management.